Structural Aluminum

WHM's structural aluminum product includes components which can be used for functions supplementing conveyor systems. Examples of such functions are conveyor supports, machine structures, workbenches, partitions, and enclosures and equipment guarding. Components for linear motion facilitate the design of special machinery pick-and-place units, and gantry robots.
Components are easy and quick to assemble, and in most instances are more cost-effective then conventional welded steel construction.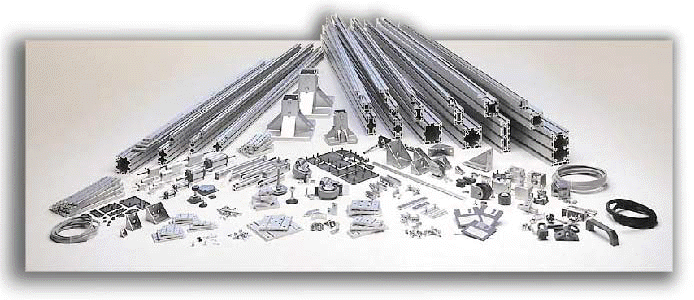 RollQueue

WHM's Roll-Queue feeding and staging tables provide reliable accumulation control for materials fed to and from operations. Materials are held in place on a gravity-fed deck by pneumatically activated table-length stops, and tables can be designed for size and height requirements.